About Us
---
We've been serving the Midwest for over 50 years.
We're based in Cedar Rapids, Iowa—but we go wherever our clients need us—from Puerto Rico, to India, to China!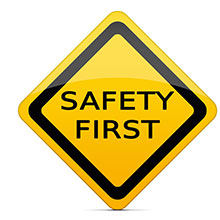 We're dedicated to our customers. We know it is your continued patronage that has helped us grow our company to what it is today. We strive to repay your trust by utilizing imagination, enthusiasm and professionalism on every job we do for you.
We provide unparalleled mechanical contracting services that are professional, conscientious, and safety-focused.
We design, install, maintain and service mechanical, boiler, chemical, water, sewer, heating, ventilation, air conditioning, refrigeration and plumbing systems. As a company, we are committed to providing cost-effective solutions for all of your critical building infrastructure needs.
Our highly trained, licensed and bonded personnel get the job done right so you can focus on your business and being profitable.
---
Our primary services include …
We install, maintain, repair and replace boilers of all types and sizes, including process boilers, hydronic and steam systems.
From closed loop, glycol, and reverse osmosis systems to side stream filtration, system water, cooling towers, boilers and water softeners.
We provide complete construction and project management services for all mechanical systems.
Mechanical systems for new construction or working with you to solve a problem in an existing building or facility.
Experienced, certified excavation for residential, commercial, industrial and municipal projects.
We are heating, ventilating, air conditioning, refrigeration systems, and building automation experts.
We are a trusted resource for EPRI Certified Rigging, Industrial HVAC, Pipefitting, Pre-Fabrication and Shutdowns.
Professional contracts and solutions for maintaining the mechanical systems of all commercial, industrial, and institutional facilities.
We remove, replace, relocate or install any piece of equipment or machinery with precision and safety.
We are your Eastern Iowa plumbing installation leader for all your Commercial, Industrial and Residential needs!
---
Our primary customers are …
Plant Engineers, Plant Construction, and Plant Maintenance workers
General Contractors
Specialized Service Brokers
Third Party Maintenance Providers
Relocating Businesses
Restaurant / Retail / Commercial Managers / Maintenance staff
Equipment Manufacturers
Hospitals
School Districts
Government Facilities
Residential
---
We work on projects of all sizes and complexities …
Commercial Office
Retail & Wholesale
Healthcare
K-12 Education
College & University
Laboratory & Research
Government
Financial
Religious & Cultural
Multi-family & Hospitality
Automobile Dealership
Historical Renovation
Mission Critical
LEED & Sustainabliltiy
Building Automation
---
Give us a call at (319) 396-7055 or toll-free at 1-800-728-7055 for your next project!