---
Over 50 Years of Service
Over five decades of excellence and doing the job right.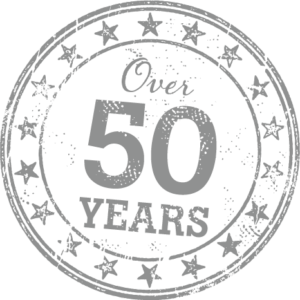 It brings us great pride and joy to serve this community. For several generations we have built and maintained critical mechanical systems for clients, friends and neighbors, both near and far. Most important to us, however, are the people and the relationships we've formed with clients, co-workers, families and business partners.
Each time we've added services over the years—like chemical water treatment, excavation, millwright services and building automation—we've developed new relationships with people who love what they do and take great pride in how they do it.
We reached our 50-year milestone in 2014 and we're still growing. We want to thank each and everyone of you who has been a part of our journey. As we continue to grow, we promise to do everything we can to provide the very best mechanical contracting services available anywhere, but mostly, right here in our very own community.