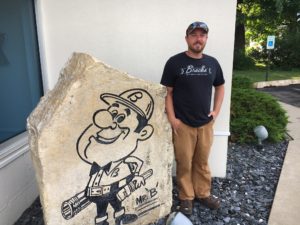 Third year apprentice, Scott Jensen, was chosen by the Local 125 to compete in the UA District 4 Regional Apprentice Competition in St. Paul, MN. He was the only refrigeration apprentice chosen by the East Central Iowa Local 125.
The event took place from June 7-9th, 2017 and was hosted by the Local 455 at their 100,000 square foot facility. Other states represented at the competition included IL, KS, MN, MO, MT, ND, SD, NE, and WI.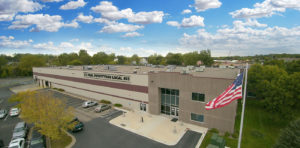 Scott, along with seven other competitors in the refrigeration/service tech division, took part in a half-day written test followed by one and half days of practical application.
The practical application portion consisted of working on a full-scale piping project.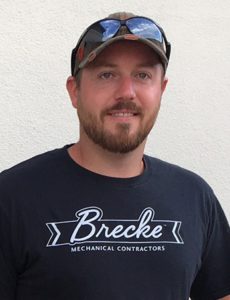 During that time he was given six spontaneous service calls where a piece of equipment (boiler, chiller, makeup air, ice machine/reach-in cooler, rooftop unit, and burner) was intentionally sabotaged. He was given one hour to troubleshoot each of these calls.
After each service call, he returned to the piping project until he was called again. Once the main piping project was completed, along with service calls, Scott was then required to complete an electrical challenge to sum up the one and half day competition.
We were proud to have Scott represent Brecke Mechanical and Local 125 in this competition. His attitude and aptitude is what helps make our refrigeration division one of the best in the area!