---
Drain & Sewer Camera
You know there's a problem … you're just not sure WHERE!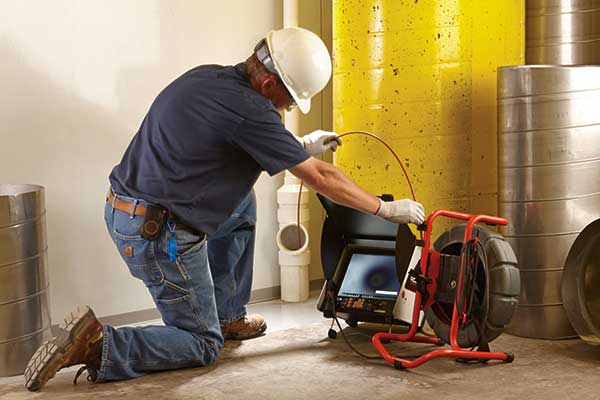 Don't waste time trying to locate drain and sewer problems anymore. Just call Brecke!
Our new Drain & Sewer Camera sees inside troublesome drain and sewer pipes so you can quickly and accurately locate problems.
Our trained technicians can record full-frame video and snapshots, along with observations, recommendations and notes, and share them with you on their monitor.
They can also give you a digital file on DVD or SD card so you can view the video and report on your computer.
Digital location is key.
Our digital locater tracks the camera head and accurately pinpoints the location and depth of the pipe.
---
Contact at (319) 396-7055 or 1-800-728-7055 if you need help locating drain and sewer problems at your business or facility.