---
Power Smoker 2
We find leaks and odor problems in plumbing systems fast!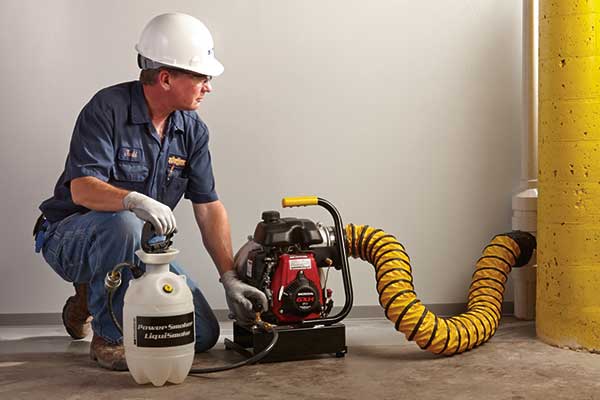 Locating leaks and odor problems can be time-consuming, frustrating, and expensive.
Problems with sewer gas, low pressure vessel leaks, duct leaks—or anything else that requires a tight seal—can cost you time and money.
That's why we've invested in a top-performing Power Smoker 2 system. It comes with a SuperJet™ super-efficient muffler that atomizes LiquiSmoke,™ resulting in a nearly 100% burn. That means we can focus on locating your problem fast—and you can get back to business and doing your job profitably.
If you can smell sewer gas, you'll be able to see the smoke. It even works in foundations or floors where pipes have ruptured or collapsed.
LiquiSmoke™ is laboratory-tested safe.
It's been tested for 107 known toxic compounds, carbon monoxide levels, staining and odor. In other words, it's the safest and cleanest way to smoke test.
---
Contact us at (319) 396-7055 or 1-800-728-7055 to get help solving leaks and odor problems at your business or facility.