---
Affiliates
---
The American Welding Society (AWS) was founded in 1919 as a multifaceted, nonprofit organization with a goal to advance the science, technology and application of welding and related joining disciplines. From factory floor to high-rise construction, from military weaponry to home products, AWS continues to lead the way in supporting welding education and technology development to ensure a strong, competitive and exciting way of life for all Americans.
---
ASHRAE
ASHRAE is a global society advancing human well-being through sustainable technology for the built environment. The Society and its members focus on building systems, energy efficiency, indoor air quality, refrigeration and sustainability within the industry. Through research, standards writing, publishing and continuing education, ASHRAE shapes tomorrow's built environment today. ASHRAE was formed as the American Society of Heating, Refrigerating and Air-Conditioning Engineers by the merger in 1959 of American Society of Heating and Air-Conditioning Engineers (ASHAE) founded in 1894 and The American Society of Refrigerating Engineers (ASRE) founded in 1904.
---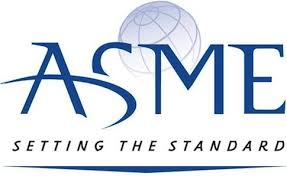 ASME
ASME (founded as the American Society of Mechanical Engineers) promotes the art, science & practice of multidisciplinary engineering and allied sciences around the globe. They establish the requirements for manufacturer certification, quality assurance, design, materials, manufacturing and testing of Power Boilers, Heating Boilers, Pressure Vessels and Nuclear Components.
We are certified "PP" stamp holders.   Learn More >
---
For over 100 years, BBB has helped people make smarter decisions and is evolving to meet fast changing marketplace needs.
---
Honeywell

Honeywell is a Fortune 100 company that invents and manufactures technologies to address some of the world's toughest challenges linked to global macrotrends such as energy efficiency, clean energy generation, safety and security, globalization and customer productivity. They have an unrelenting focus on performance, quality, delivery, value and technology in everything they make and do.
---
ISNetworld is a resource for connecting organizations around the world with safe, reliable contractors. ISNetworld helps us keep up-to-date with the latest safety standards and reviews our safety policies to ensure our customers that we meet the highest standard of safety. Any client of ISNetworld that would like to use our services may contact ISNetworld and have them add us as a supplier.
---
Mechanical Contractors Association of America

MCAA serves the unique needs of approximately 2,500 firms involved in heating, air conditioning, refrigeration, plumbing, piping, and mechanical service. They provide members with high-quality educational materials and programs to help them attain the highest level of managerial and technical expertise. MCAA includes the Mechanical Service Contractors of America, the Plumbing Contractors of America, the Manufacturer/Supplier Council, the Mechanical Contracting Education and Research Foundation and the National Certified Pipe Welding Bureau.
---
Mechanical Contractors Association of Iowa

MCAI is dedicated to providing valuable service and resources to members, including Labor Relations/Human Resources, Safety, Government Relations, National Certified Pipe Welding Bureau, Training and Education, Industry Relations, and Fellowship.

---
Mechanical Service Contractors of America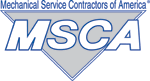 MSCA is the leading national trade association for HVACR contractors, providing education, marketing, and labor/management services to sassure its members deliver quality performance, value and expertise for all building system needs. MSCA contractor members perform service, maintenance, replacement, retrofit, and repair work resulting in enhanced reliability, tenant satisfaction and efficiency. MSCA's contractor qualification program, MSCA GreenSTAR, recognizes members for their outstanding commitment to providing energy-saving solutions to their customers and meeting exemplary service standards. MSCA has more than 1,400 member companies and is a subsidiary of the Mechanical Contractors Association of America.
---
National Association of Home Builders

NAHB is a trade association that helps promote the policies that make housing a national priority. Since 1942, NAHB has been serving its members, the housing industry, and the public at large.
---

National Board of Boiler and Pressure Vessel Inspectors
The NBBI offers the Certificate of Authorization for the repair and/or alteration of boilers, pressure vessels, and other pressure-retaining items.
We are "R"  stamp holders.   Learn more >

---
National Fire Protection Association

The mission of the international nonprofit NFPA, established in 1896, is to reduce the worldwide burden of fire and other hazards on the quality of life by providing and advocating consensus codes and standards, research, training, and education. The world's leading advocate of fire prevention and an authoritative source on public safety, NFPA develops, publishes, and disseminates more than 300 consensus codes and standards intended to minimize the possibility and effects of fire and other risks.
---
PICS Consortium
PICS is another resource for connecting organizations with safe, reliable contractors. PICS prequalifies all its suppliers and contractors for each of its clients and ensures we meet the safety standards of the clients that wish to use our services. Any client of PICS that would like to use our services may contact PICS and have them add us as a supplier.
---
Give us a call at (319) 396-7055 or toll-free at 1-800-728-7055 for your next project!